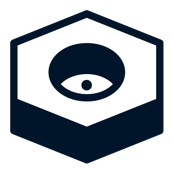 SuperCMMS is a free product from Digitised Energy, a big data analytics firm for renewable energy.
Digitised Energy's big data analytics solutions generate lots of valuable insights about the functioning of Solar and Wind Assets. Very early on we recognised there was no easy way to assign, log, track, and work on these insights. So we built an internal tool to automatically ingest these insights and generate work orders. Slowly - with the addition of asset and inventory management capabilities - this internal tool morphed into a full fledged 'Computerised Maintenance Management System (CMMS)'.
While there are lots of CMMS softwares out in the wild, none are designed to the usability standards set by SuperCMMS. Why are current CMMS softwares so expensive yet so badly designed? We guess because they can afford to be so. The cost of not using CMMS is the cost of your next breakdown. And therefore you are forced to use one even if it is slow and clunky.
Not anymore.
We have launched SuperCMMS as a FREE service that can be used by any company. Today, in addition to large scale solar and wind sites, SuperCMMS is used to manage assets and work-orders at factories, shop floors, buildings, car and bus fleets, and restaurant chains.
Go ahead, start using SuperCMMS and drop us a note if you want a new feature.
We are building the "World's Easiest CMMS".
Abhishek K
VP. Engineering
Ashok M
Head. Software Engineering
Chetan Srivastava
Data Science
Deepak Sharma
Software Principal
Kishor Chandra
Software Principal
Saidulu B
Software Principal
Ramesh Rao
Director. Asset Management
Srinivas Sista
Founder. CEO.
Vikash M
Software Engineer
We build high availability (HA) multi cloud architectures designed for >=99.95% uptimes. We like to keep things discreet, extremely minimal, and easy to use.
Our greatest strength is in the way we make seamless interactions between teams.